Avoid Foreclosure
This page contains information for borrowers about how to avoid foreclosure and take the steps necessary to explore this option.
Call BayMarkFinancial, Inc.'s toll-free number, 877-876-3432, to discuss options available to borrowers who are unable to afford their mortgage payments and want to avoid foreclosure.
New Repayment Plan Can Forestay Foreclosure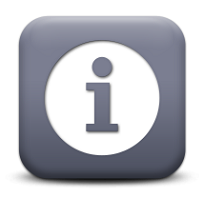 Forbearance is a short-term solution in which the lender agrees to delay collection of the debt while the homeowner attempts to make up one or more delinquent payments over time.
Suppose a homeowner has missed three $1,000 monthly mortgage payments due to a temporary illness or unemployment. The homeowner can't afford to pay $4,000 immediately, but could pay, say, $1,300 each month until the delinquent amount was paid off.
Forbearance can be advantageous for both the homeowner, who would be able to keep the home, and the lender, who would avoid the costs of foreclosure and continue to collect payments on the mortgage.
Homeowners who don't have any income or other means to make up late payments typically aren't candidates for forbearance.
What Documents and Information You Should Have Available for Review
If a borrower is unable to afford their mortgage payments and wishes to avoid foreclosure, prepare the following information before contacting the lender.
Include a clear Statement of the Problem, a thorough Personal Financial Assessment, and a realistic Plan of Action, spelling out for the lender the relief you are seeking and how you plan to meet your current and future financial obligations. In California you have the legal right to reinstate your loan up until 5 business days prior to the trustee's sale. This worksheet may help you to prepare your documentation.
Foreclosure
If you miss mortgage payments, the lender can decide to begin the foreclosure process. In California, this usually occurs between the 30th and 90th day of delinquency. First a document called a Notice of Default will be recorded with the County Recorder's Office and a copy of the notice will be sent to you. This notice actually starts the foreclosure process, which generally takes several months.
You may bring your loan current by making all the missed payments, late fees, and any other charges accrued. Bringing the loan payments current will cure the default and the loan will continue as if the payments had never been late. The loan may be brought current at any time up to five business days before the actual sale date. If the default is not cured by making all back payments plus costs, or by making some other arrangement with the lender, your home will be sold at auction to the highest bidder, usually the lender.
After foreclosure occurs, you will have no further options and will have lost all rights of possession and ownership to the new owner. The lender (new owner) can then proceed to evict you following normal eviction procedures just as if you were a tenant who had not paid rent. This process can be completed in just a few weeks.
Foreclosure Timeline For California
(The foreclosure timeline and process varies from state to state. In California it is generally non-judicial and done outside of the courts but some states have judicial foreclosure. Be sure you understand the correct process and timeline in your state.)
Day 1

You are in default on the 2nd day after your payment is due.

Day 32

You have now missed two monthly payments.

Day 32-90

Sometime during this period you will receive a letter stating that the Notice of Default (NOD) has been recorded. The speed with which lenders record the NOD depends on the policy of each individual lender.

NOD Recorded

From this day, the next 90 days is a silent period in which you can pay the lender back all back payments, fees, and other charges and your default will be cured.

Trustee Sale Date

At the end of the 90-day silent period, you will receive another letter specifying the date that the Trustee's Sale will take place. This is usually 3 weeks from the date you receive this second letter.

Right to Cure

You have until 5 business days before the Trustee's Sale to reinstate your loan (cure) by paying all payments, fees, and other costs associated with the foreclosure.

Eviction

After the Trustee's Sale you usually only have up to three days to remain in the property prior to being evicted.
For Outside Counseling and Assistance
To find out more about HUD-approved housing counseling agencies and their services, please call (800) 569-4287 on weekdays between 9:00a.m. and 5:00p.m. ET (6:00a.m. and 2:00p.m. PT). You can also get an automated referral to the three housing counseling agencies located closest to you by calling (800) 569-4287, or a local Bay Area HUD-approved counseling agency.
Optionally, call Housing Education Program (800) 777-7526, or visit https://www.housingeducation.org, to schedule a financial counseling session and learn all of your available options.
You may find other useful consumer information on foreclosure alternatives on the HUD website at http://www.hud.gov/foreclosure, including an article on "Tips for Avoiding Foreclosure." The toll-free number made available by the United States Department of Housing and Urban Development (HUD) to find a HUD-certifed housing counseling agency is 1-800-569-4287. Your counselor will thoroughly analyze your entire financial picture, and make recommendations based on your individual needs.